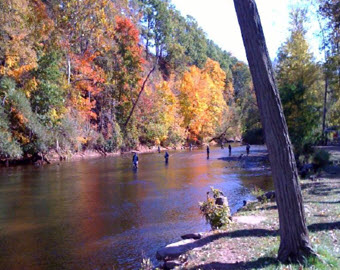 Workshop: Oak Orchard, A Major Tributary to Lake Ontario - October 14th
Download the presentations, below. 
Tuesday October 14, 2014 at the Oak Orchard Yacht Club 6:30-8:30
Agenda:
6:30pm Welcome and Introductions: Ray Yacuzzo and Kimie Romeo
6:40pm "LAMP Program overview"- Jen Reeher, Great Lakes Specialist, NYS DEC
7:00pm "Watershed Restoration: Monitoring and Modeling in the Upper Creek"- George Thomas, Executive Director, Center for Environmental Initiatives Download presentation.
7:40pm "Farm Management to Retain Soils, Nutrients and Profits"- David DeGolyer, Western New York Crop Management Association. Download presentation.
8:10pm "Soil Health - Tillage and Management Options for Conservation Farmers" and highlights of local projects- Dennis Kirby, Orleans County Soil and Water Conservation District. Download presentation.
This event builds on the success of an earlier Soil Health Workshop which was hosted by NRCS, Orleans County SWCD, and CCE in August. The August workshop, entitled "Improving Crop Production, Soil Health, and the Environment" focused on on-the-ground implementation of BMPs and the economic and environmental benefits of improving soil health. The workshop was attended by over 200 members of the agriculture community, and the five presenters generated a great deal of positive interest and engagement from the audience.
Tonight we hope to further the conversation about parallel opportunities to improve soil health, farm productivity, and water quality through the use of BMPs; to emphasize the connection between land use practices and conditions within Lake Ontario; and to initiate a broader discussion about barriers to implementation of BMPs and the need for multi-disciplinary partnerships to address these barriers.